Xbox Game Pass se ha convertido en uno de los servicios más importantes de la industria, abarcando un catalogo de más de 300 títulos a través de las plataformas de Xbox One, Xbox Series X|S, PC y Android, un catalogo que se mantiene en constante movimiento ofreciendo nuevas experiencias.
Como ha sido costumbre desde su puesta en marcha, Xbox Game Pass, más o menos cada 15 días anuncia los títulos que llegarán dentro de los próximos días al servicio y en esta oportunidad nos han informado acerca de los que llegarán desde hoy y hasta finalizar este mes de Abril.
Juegos Xbox Game Pass que llegan en Abril
MLB The Show 21 (Cloud y Consola) – Disponible ahora
Phogs! (PC) ID@Xbox – 22 de Abril
Second Extinction (Game Preview) (Cloud, Consola, y PC) ID@Xbox – 28 de Abril
Destroy All Humans! (Cloud, Consola, y PC) – 29 de Abril
Fable III (Cloud) – 30 de Abril
Fable Anniversary (Cloud) – 30 de Abril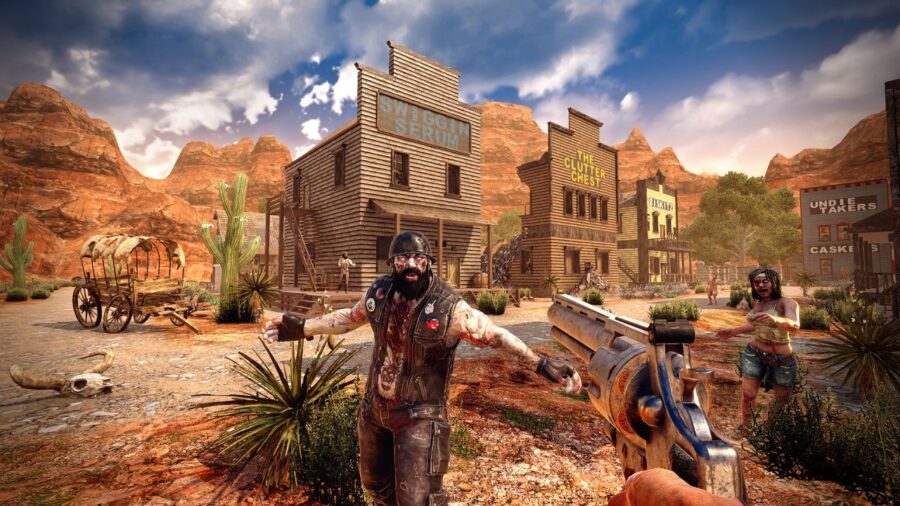 Además como también es parte de la costumbre en Xbox Game Pass, si nuevos juegos llegan hasta el servicio, significa que otros deberán abandonarlo, para mantener el sistema dinámico que caracteriza a este servicio y los que abandonarán el día 30 de Abril son los siguientes:
Juegos que abandonan Xbox Game Pass en Abril
Endless Legend (PC)
For the King (Cloud, Console and PC)
Fractured Minds (Cloud and Console)
Levelhead (Cloud, Console and PC)
Moving Out (Cloud, Console and PC)
Thumper (PC)
Xbox Game Pass, el servicio de Microsoft, busca integrar sus servicios como Xbox Live Gold, integrado a Xbox Game Pass Ultimate, donde este último además permite tener acceso a xCloud y al catalogo de juegos para PC, un servicio que día a día se está mejorando e integrando nuevos beneficios.