Working from home is challenging even without the commute on crowded highways. Staying focused on the tasks at hand can be difficult without the proper setup. Being productive from home means learning to stay disciplined and in work mode and not just holding down the couch. One way to stay focused is by setting up a home office that works for you in the space allotted.
Home offices often require blending the office with home life in a way that makes it difficult to feel like you are not living at work. If you are lucky, you may have a dedicated office space or spare bedroom to work from, but if not, you may end up sharing your office with the living room or the dining room table. Sometimes, you can blend in office furniture with existing home life to make it less noticeable while still providing the equipment you need. An L shaped desk with a hutch is a convenient place to start.
1. The Desk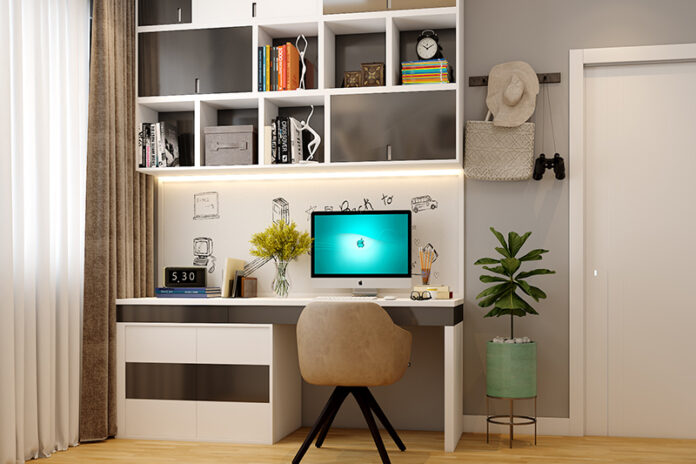 Finding the desk right for you takes some research. Will you need an executive desk with a large writing surface or a computer desk made more for digital tasks? Do you have space big enough for a large desk? Or will a workstation or a standing desk suffice? Depending on the style you choose, make sure that it suits your needs for space and function.
Measure the appropriate area to be sure your new home office furniture will fit in the space designated. When space is limited, using a desk with built-in storage, such as an L shaped desk with hutch is a good idea as they tuck right into the corner of a room with space for office supplies onboard.
2. Comfortable Chair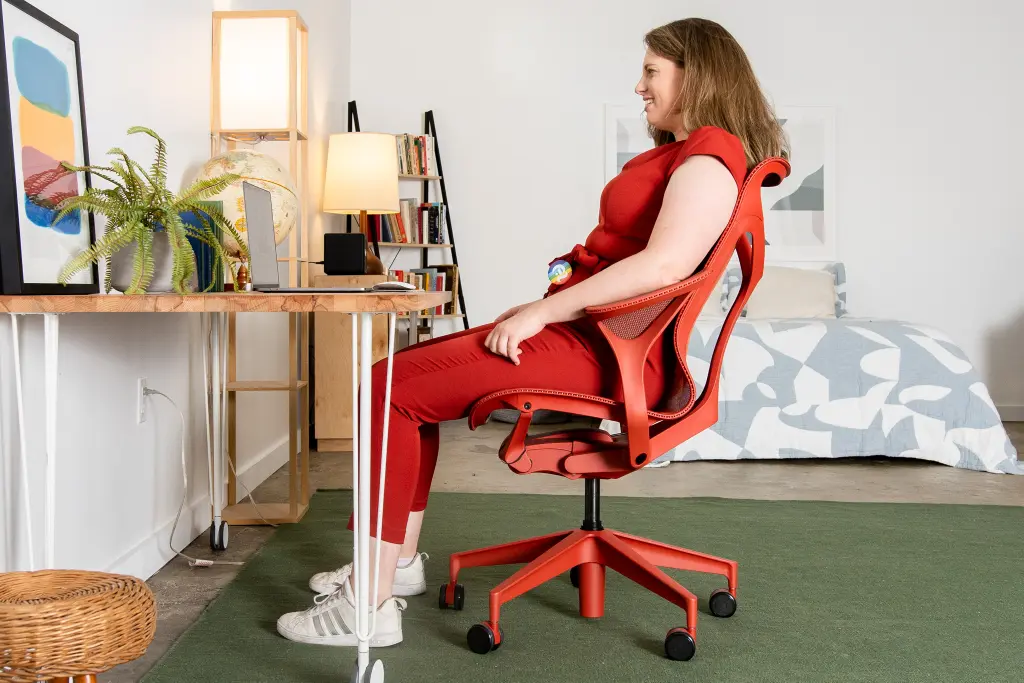 An ergonomic chair is essential to alleviate back and neck strain. If you will be spending a large amount of time sitting at your desk, a good desk chair with proper support will keep the focus on work instead of the discomfort of sitting for long periods. Consider lumbar support and the depth and construction of the seat cushion. Adjustable armrests are optimal for comfort along with lock and tilt action. Find a chair with casters that glide easily with a stable six-arm base to slide right up to your L shaped desk with a hutch.
Chairs are typically available in numerous style choices, including fabric, mesh, and leather finishes. Check the manufacturer label for care instructions for cleaning your chair. Most often, fabric and mesh chairs can simply be wiped with a damp cloth to remove dirt and vacuumed occasionally for dust and crumbs. Leather upholstery wears well but does require special care with cleaners and conditioners to keep the leather in top shape.
3. Surge Protector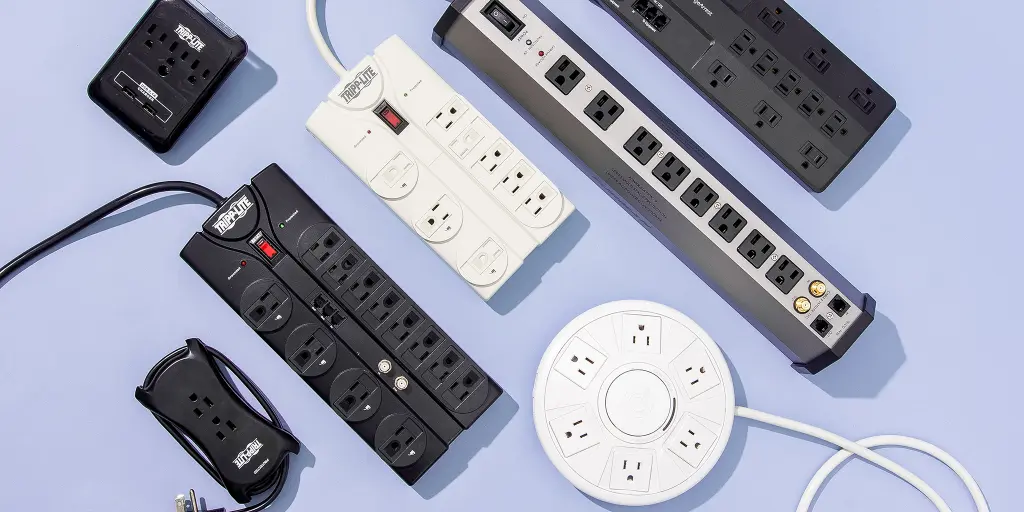 When you are working from home, it is a sure bet that there are electronics involved. Computer equipment, along with the requisite peripherals such as printers, copiers, telephone systems, and other expensive tools and hardware are investments that require protection from power surges. Models are available as traditional power strips to clamp to your desk while keeping them in reach, but out of the way when you need space to work.
When you need something a little more robust, consider a heavy-duty surge protector with a high joule rating that is able to handle large spikes and outages without damaging your equipment. A quality UPS system will not only handle a power surge but also function as a backup power source when outages occur. Of course, these units are more expensive, but if you live in an area prone to sudden outages, it may be worth the investment.
4. Proper Lighting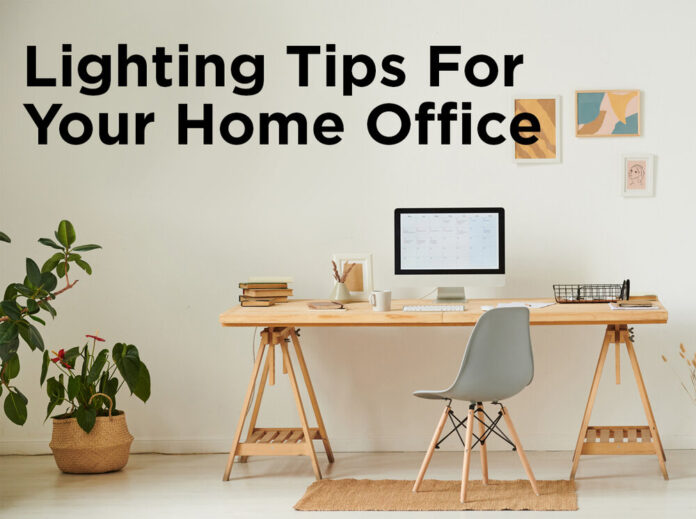 Your eyes will tire easily in dim or poorly lit rooms. Having a good desk lamp can make all the difference in your space when it comes to comfort. An adjustable lamp is a good idea when you need a focused light source for detailed work. The brightness of LED bulbs most often provides a degree of adjustable intensity with just a touch of the lamp's base. Even if you have overhead lighting in your room, having a task lamp available for dark or cloudy days can relieve eye strain and give you focused light right where you need it with no shadows. Consider mounting a clip-on task lamp to your L shaped desk with a hutch for added light in your office.
5. Storage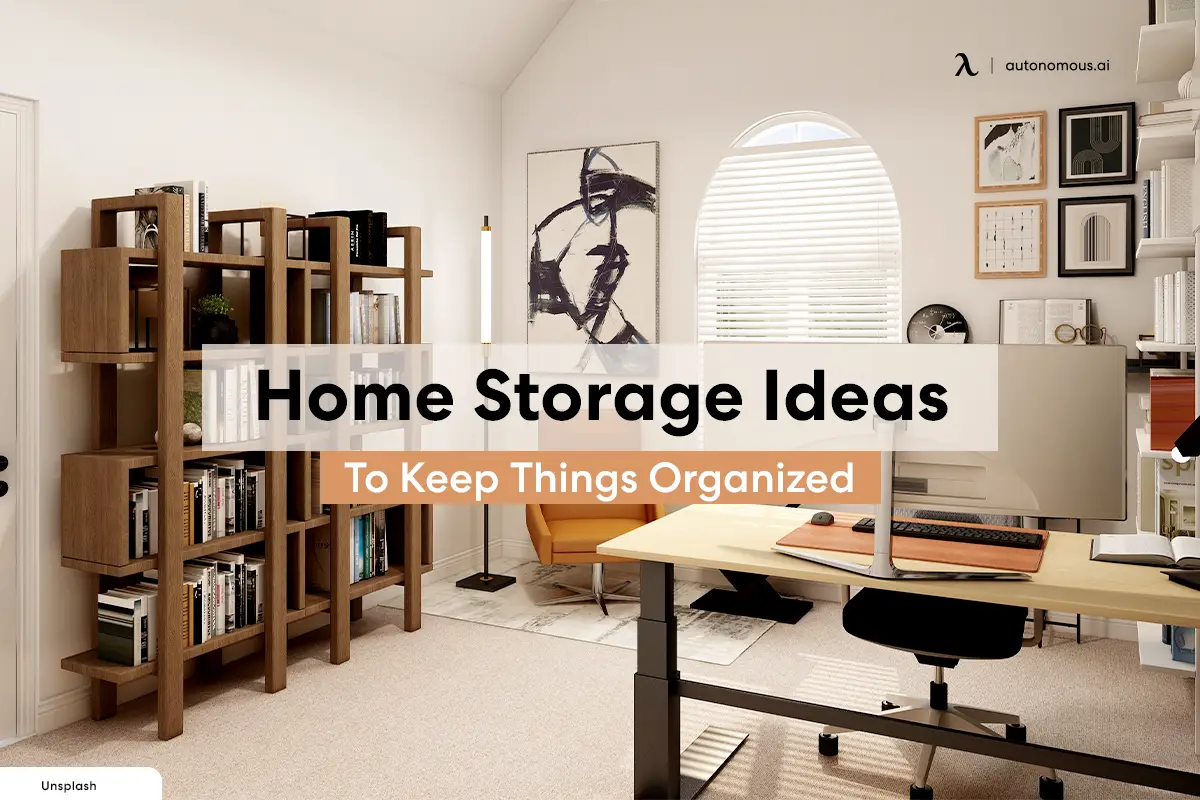 From simple shelving to locking storage cabinets, home office storage is vital to keeping yourself organized. Depending on your needs and space limitations, there are variable options for home office storage. When space is limited, a simple L shaped desk with a hutch for storing general office supplies may be an option for you. Having at least a center under-mounted drawer for pens and other small items will keep loose supplies close at hand.
If you store large amounts of actual paper contracts or files, a lateral file cabinet on wheels is optimal for rolling up to your desk and working out of the open bin. Comfortable at chair height, lateral rolling file cabinets reduce work-related strain, being able to position them where needed for easy access. These filing cabinets are often available with a locking mechanism to thwart prying eyes and keep your work secure. There are desk sets available for even bigger jobs with attached credenzas and locking drawers for even more secure storage.
The End Game
Whether a home office chiseled out from the corner of your living room or a full-scale office with an executive desk, functional form and comfort is a priority. By designing your home office to conform to your needs, you will experience less fatigue with the proper equipment and lighting, all while keeping your materials safe and securely tucked away.
For more information on office furniture, including the trendy L shaped desk with a hutch, consider searching online for "office furniture near me". You will find a variety of sizes, styles, and materials when shopping for home office supplies and furniture with appealing style choices with something for everyone.