Call Of Duty: Warzone se ha mantenido como uno de los Battle Royale más populares, el cual ha seguido una estrategia inédita en la serie Call Of Duty de Activision, ya que se ha convertido en el punto focal de los títulos de la compañía y que este 2023 agregará a un tercer juego dentro de su contenido
Actualmente Call Of Duty Warzone atraviesa su temporada 4 desde que se unió a Black Ops Cold War y como siempre algunos cambios en el meta han surgido y como siempre uno busca la mejor clase con la cual enfrentar las partidas del titulo y para ahorrarles tiempo les contaremos cual es la mejor clase para la FARA 83 dentro del juego.
Te podría interesar: Mejor Clase Para La XM4
La mejor clase para la FARA 83 en Call Of Duty Warzone
Boca de Cañón: Silenciador GRU.
Cañón: 47,5 cm Spetsnaz RPK.
Munición: Cargador rápido de 60 proyectiles.
Culata: Culata de armazón KGB.
Mira (Opcional): Axial Arms x3
Con esta clase a pesar del nerfeo ocurrido hace un par de días, la FARA 83 sigue siendo un arma muy letal con un bajísimo retroceso y que como mencionamos en la clase, la mira puede ser opcional o podremos agregarle un acople por si no podemos controlar el retroceso de esta arma.
Eliminar a nuestros enemigos será una tarea sencilla con esta clase para la FARA 83, es muy versátil y confiable, donde aseguramos que podrán lograr ciertos objetivos con ella, obviamente hasta donde nos pueda dar la habilidad en Warzone.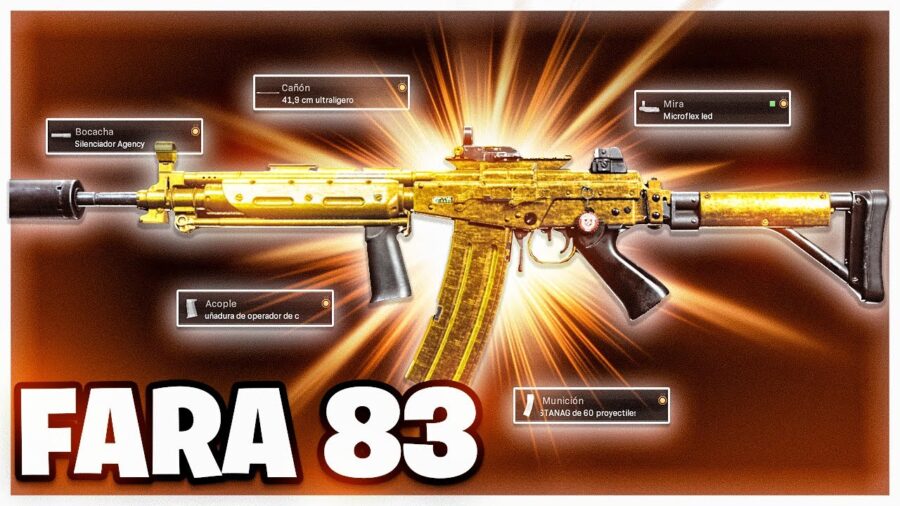 Call Of Duty Warzone se encuentra disponible en las plataformas de Playstation 4, Playstation 5, Xbox One, Xbox Series X|S y PC.