Call Of Duty Warzone ha estado estos últimos días pasando por un proceso de adaptación de la última actualización que fusionó el contenido de Black Ops Cold War, en donde llegaron un buen numero de nuevas armas al arsenal.
Y hoy buscaremos orientar a todos quienes estén buscando un reemplazo para la DMR 14 que ha sido nerfeada recientemente y que potencialmente es uno de los mejores fusiles de asalto de Call Of Duty Warzone, hablamos del FFAR 1, un fusil conocido por todos como FAMAS que con una buena clase y accesorios puede ser letal a cortas y medianas distancias.
Te puede interesar: Call of Duty Vanguard: Fecha Y Hora De La Presentación en Warzone
Mejor clase para la FFAR 1 en Call Of Duty Warzone
Boca de Cañón: Silenciador Agency.
Cañón: Reforzado pesado de 49.5 cm.
Acople: Empuñadura de operador.
Munición: Cargador rápido Salvo de 50 Balas.
Culata: Culata Raider.
Con esta configuración podremos entrar de lleno en batalla especialmente en encuentros cercanos, además ofrece una estabilidad aceptable, pero que igualmente tendremos que controlar a ratos, en esta clase igual hay cosas que se pueden modificar si no es tu estilo de juego.
Por ejemplo puedes agregar una mira y cambiarla por la culata, por si no te acomoda la de hierro de la FFAR 1, aún así esta arma tiene una mira bastante limpia y la misma Culata Raider te permite apuntar más rápido, también puedes cambiar el Cañón, por el Ranger de 53.8 cm para una velocidad de balas mayor, pero perderás algo de daño efectivo.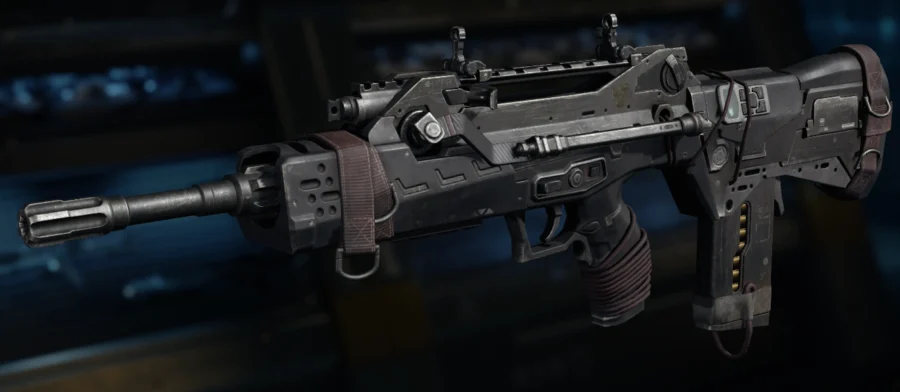 Call Of Duty Warzone se encuentra disponible en las plataformas de Playstation 4, Playstation 5, Xbox One, Xbox Series X|S y PC.