Call Of Duty Warzone el ya conocido Battle Royale gratuito de la franquicia anual de Activision, se encuentra como muchos de ustedes saben en su temporada 4, una instancia que ha llegado con nuevo contenido y donde algunas armas un tanto olvidadas han pasado a ser parte del meta.
Una de ellas es la siempre confiable AK-47, que en su versión de Black Ops Cold War se ha posicionado en esta temporada 4 de Warzone en una de las favoritas para llevar a los encuentros a medianas distancias, con su potencia de fuego, daño, alcance y retroceso podremos dominar el campo de batalla.
Te podría interesar: La mejor clase para la Milano 821 en la temporada 4 de Warzone
Y para que no pierdan tiempo probando diferentes configuraciones con esta arma, hemos decidido ayudar dándoles la que a nuestro juicio es la mejor clase en Warzone para la AK-47 en la temporada 4.
La mejor clase para la AK-47 en la temporada 4 de Warzone
Boca de Cañón: Silenciador GRU.
Cañón: 54.8 cm Spetsnaz RPK.
Munición: Cargador rápido de 60 proyectiles VDV.
Acople: Empuñadura de Spetsnaz.
Mira: Axial Arms x3.
Con esta configuración, la AK-47 se transforma en una tremenda arma confiable a largas y medias distancias, que si bien, hay que controlar algo su retroceso, finalmente gracias a su cargador ampliado podremos llevar a cabo batallas más largas o contra más enemigos.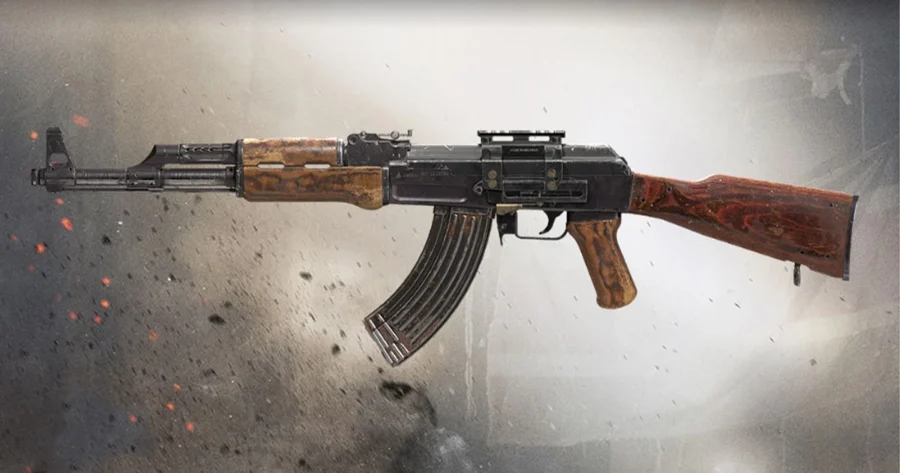 Call Of Duty Warzone se encuentra disponible en las plataformas de Playstation 4, Playstation 5, Xbox One, Xbox Series X|S y PC.